This is my senior thesis project to earn my Bachelors in Fine Arts at TCU in Fort Worth.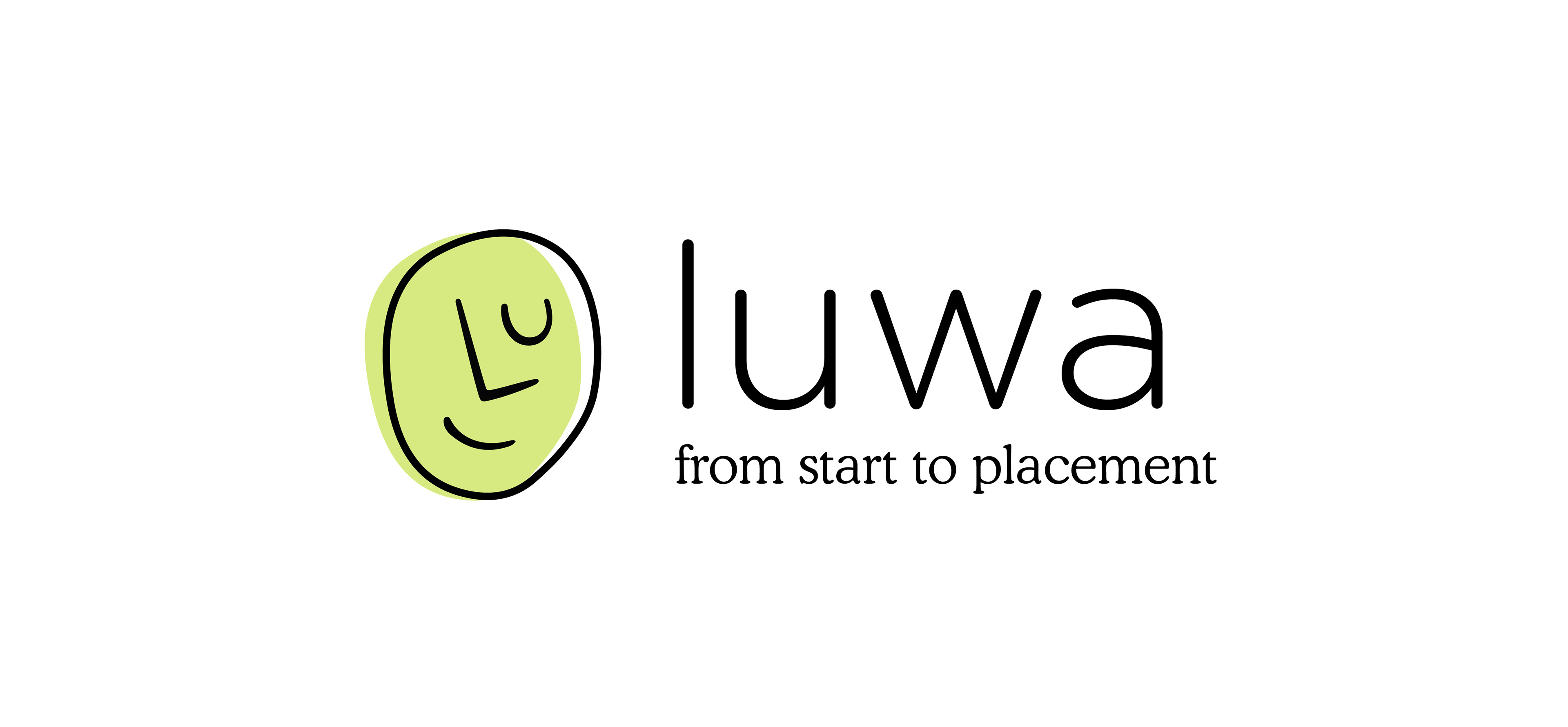 The logo for Luwa is a soft, kind face that includes the letters "L" and "u" as the eye and nose. This minimal illustration is reminiscent of a child's finger painting, using his or her thumb to make a face and going back to trace it once it has dried. The face's lack of perfection gives it a friendly and genuine nature that gives users a sense of acceptance when interacting with this brand.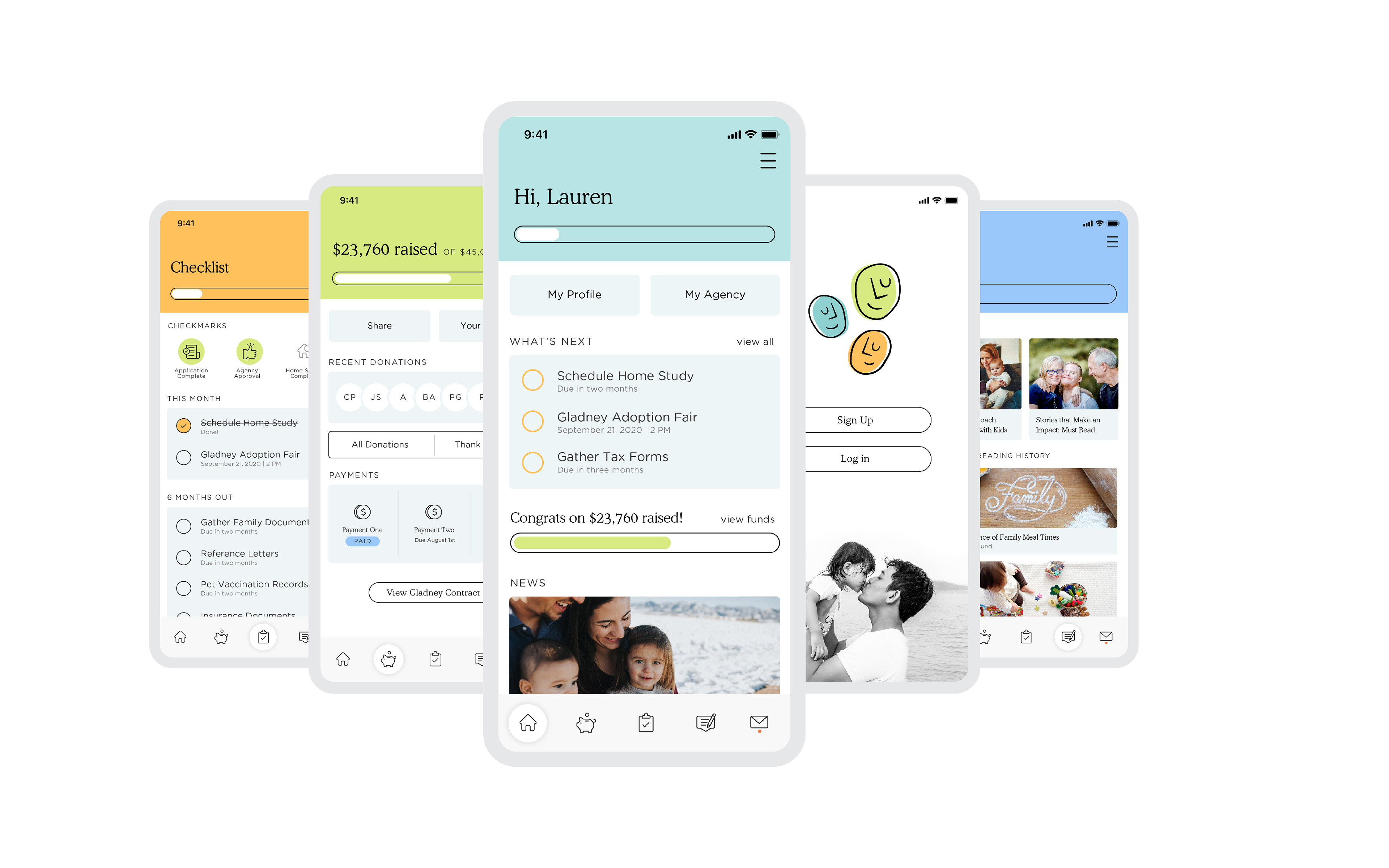 The three main colors chosen for this brand are a light yellow-green, a slightly muted aqua, and a bright orange. The green and blue colors were chosen to portray trust, stability, and growth and the orange was chosen to represent warmth and creativity.
A friendly serif font, Cooper Light, was chosen for its slightly goopy look that is reminiscent of the finger-paint like logo. Gotham Rounded was chosen for its legibility, soft, rounded terminals, and its wide range of styles from thin to ultra-bold.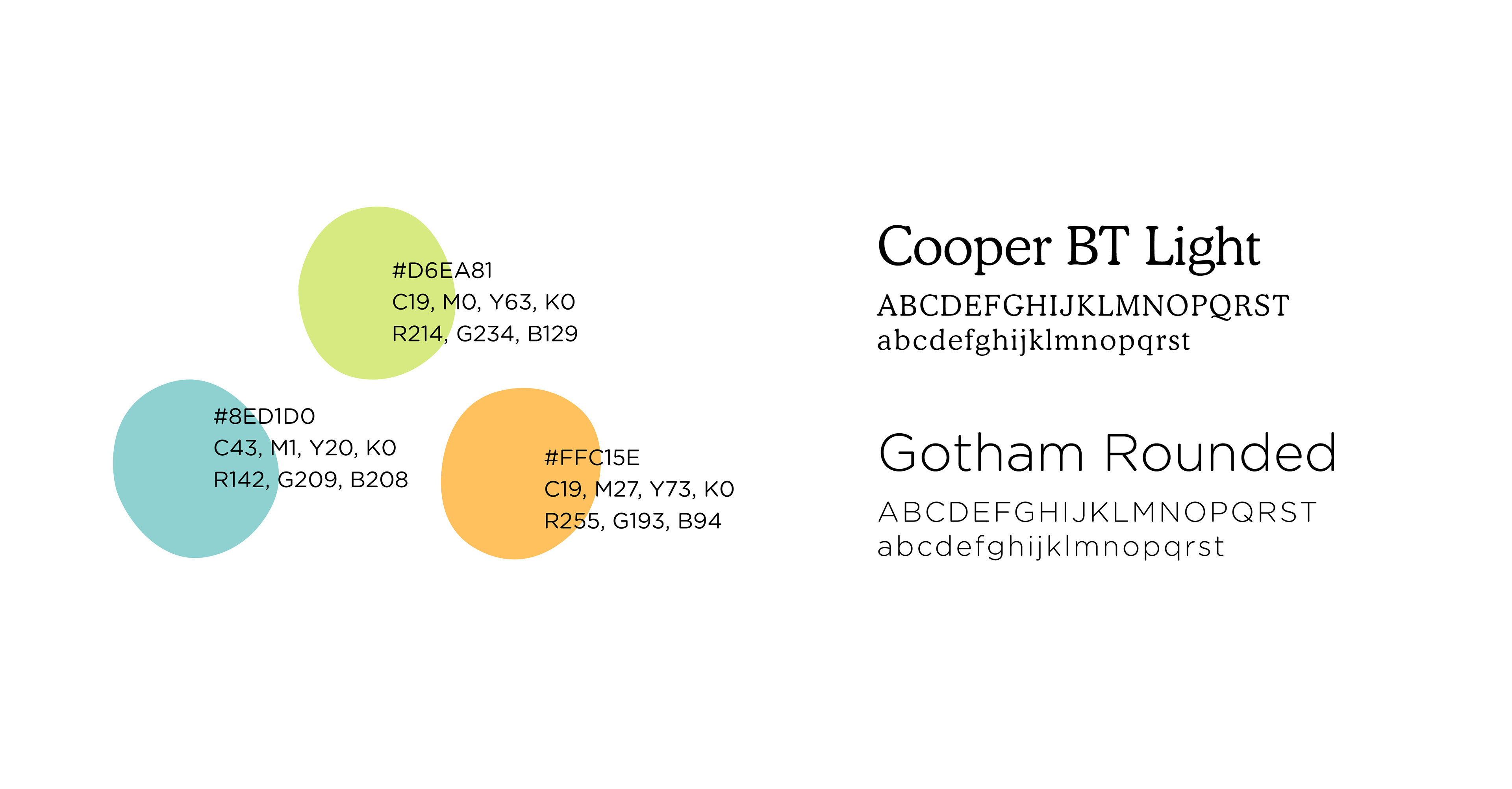 This is Luwa. A personalized survey will help the app find an ethical agency that is right for you, which some would say is one of the hardest parts of the process. The rest of the app is a personalized portal for you to keep track of all the important factors during this long, legal process. 

Luwa is not only an app. Similar to TheKnot.com for planning a wedding, Luwa is also a website where a user can access their account through the internet. The design is very similar to the app but more open and detailed. A website for Luwa is crucial for things like completing documents and applications that would be too strenuous on a mobile app. Here the agency can upload new documents that you can complete directly through the app and keep track of you progress.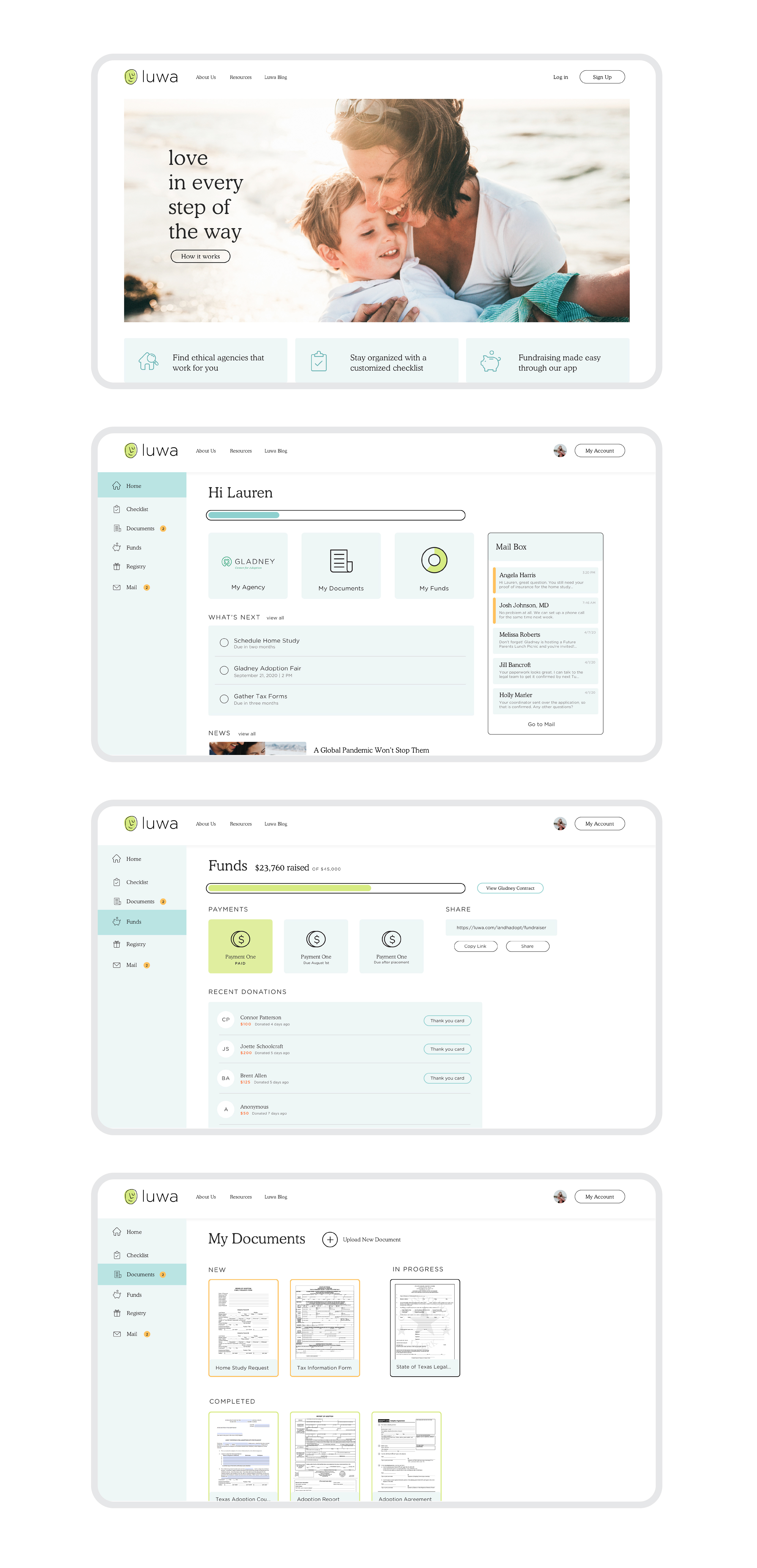 Lastly, collateral products were created to boost brand recognition and camaraderie amongst those who use and love Luwa, such as water bottles, t-shirts and take home bags. These products are another showcase of Luwa's kind, friendly, and welcoming personality by using color and illustrations to bring a child-like warmth to the user of the product.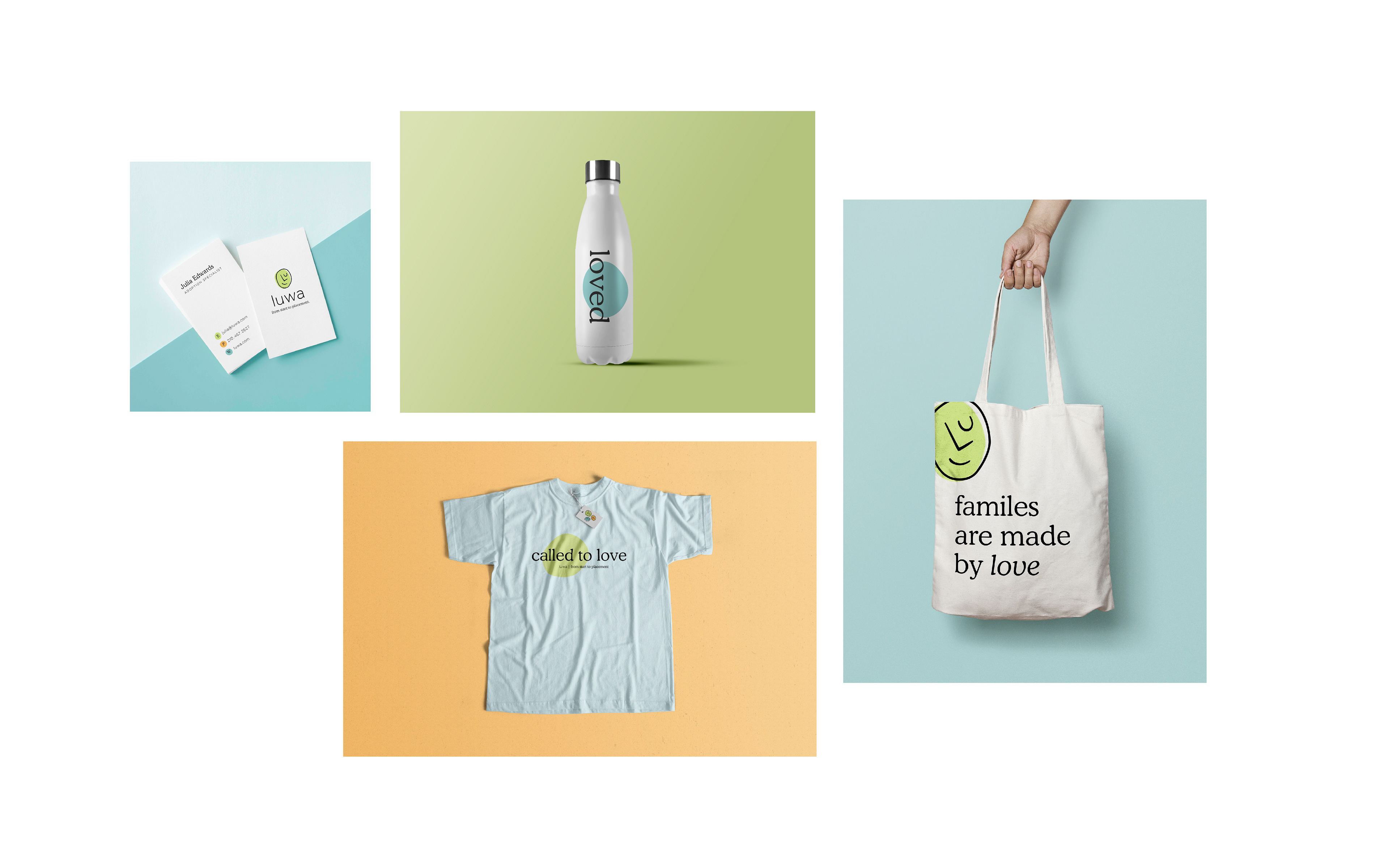 Creating Luwa taught me a lot about the entire adoption process and what people will go through to follow the call to adopt. There is such a large need for families to adopt right now and it is heartbreaking to know that fear of the long process will turn people away. This type of portal is necessary for the adoption community for that reason alone. Luwa is the kind of brand that desires to come to the aid of the needy and that can only be done with a customizable product that can adapt to everyone's unique case.